From the first meeting I had with Melanie I knew my life and my business were about to change. I began talking with her about the goals I had for my business and within a few minutes she started asking questions that opened my eyes to what was missing and gave me clarity for my future.
It was truly amazing! I pride myself on knowing my business, having a big vision and being self-aware. She quickly helped me to peel away layers of confusion, self delusion and self doubt. She brought a strong message with a compassionate presentation – exactly what a hard headed entrepreneur like me needs!
Over the years, I have been blessed and amazed by my interactions with Melanie. She is truly a student of her own art, constantly striving to develop herself and her abilities. Other coaches I have worked with seem to have a limited tool box and easily plateau with you. Not Melanie! She has a consistent core message but continues to bring new value to the table by regularly adding and modifying tools and showing her clients how to use them in simple and straightforward ways.
In order to work with Melanie, you need to be ready to break through barriers and challenge yourself and those around you to perform at peak levels. She has the strength, tempered with diplomacy, to call you on the things that are holding you back and empower you to make lasting changes in your business, your life and ultimately to the world as a whole!
A big question business owners ask themselves is "can I afford to do this?" I can truly say that when it comes to working with Melanie – YOU CAN'T AFFORD NOT TO! If you are ready to realize your potential and have the success you envision, Melanie is definitely the coach to help you do it!
Walter Bouchard
Financial Planner
Owner of Bouchard and Associates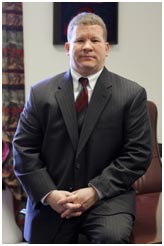 I have been in sales/management and an entrepreneur for over 20 years. I am really good at what I do and I know how to make well into the 6 figure arena. My struggle has been learning how to make everything fit in my life so that I can do what I love to do professionally, spend time with my family and enjoy my life. Melanie has given me the tools to do that and so much more.
Now, I am able to put more people to work for me, enabling me to finally do what I like to do professionally, when I want to, but also do what I want personally when I want to do it! This was my biggest challenge through all the years! Finding the balance and knowing when to let go of the things "only I could do!" in my businesses. When Melanie asks the right questions, shows me the plans I've talked about, she invokes me to take action and I see the differences!
Sometimes, when we talk over the phone, it's just hearing back what I've said, from her point of view that allows me to see my vision of a new service or methodology or marketing plan, and instantly a plan unfolds in front of me! I hang up and the ideas are spinning – within hours, my whole plan is complete! My businesses are truly successful and I am the mom, wife and daughter I've always wanted to be! I'm even assisting others in achieving their dreams by helping them move up the ladder of success- and this only helps my companies more! I couldn't be happier with my investments in myself and with Melanie! Thank you so much for all you've done for my family, my businesses and for me!
Diane Rubin Cooke
Owner Camp Bow Wow New Orleans
www.campbowwow.com/neworleans
Harley Davidson of New Orleans
www.neworleansh-d.com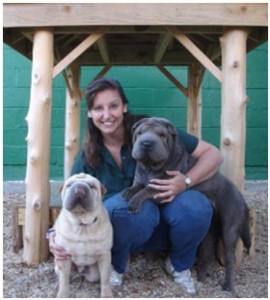 When I started coaching with Melanie 10 months ago, my hypnosis business was grossing a lot of money and we had just opened a second location.  Unfortunately, I hadn't had a pay check in a year and we were operating in the red. We were spending $3k to $9k a month in advertising trying to appeal to the mass market.  I was working my butt off and seeing lots of clients but I was making no income and accumulating mounting debt.
Melanie helped me change all of that. She took her time, listened and helped me recreate my business.  With her guidance we have specialized our services and now we are pursuing clients who really like us and want our services.  We have discontinued all advertising and have created a marketing plan that leverages our excellent reputation and are now contacting local doctors and other helping professionals and providing talks and trainings for them and their patients.
With Melanie's guidance, I have developed a new virtual weight loss program that takes much less of my time and serves clients anywhere and more economically.  She has also helped me develop longer programs that better serve clients that need more comprehensive support and bring in a consistent cash flow for my business.  And last, but not least, I have developed my ZenHypnosis Program (a process that uses hypnosis to deepen mediation and spiritual connection).  This is a program that I have wanted to create for several years but let fear hold me back.  Melanie helped me deal with the fear so that I could stand in my true power and offer powerful, life changing sessions to my clients.
My business is finally back in the black!!  I work less hours and I love what I do! I feel creative with my clients and it's exciting to be out in the community and networking effectively with people.   Thank You Melanie!! You have a true passion for what you do and genuine compassion for your clients.
Namaste,
Dr. David Eskelin, Dmin, NBCCH
BodyWithHypnosis.com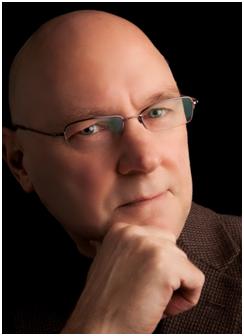 Before working with Melanie, I was a corporate employee making a good salary and never had to market for patients or charge. Marketing and charging for services was intimidating and I had a lot of resistance to asking for what I was worth as well as finding my voice to convey a message that people needed to hear. I had a lot of fears and was demoralized by the slow growth of my practice.
Melanie really got me. She has great insights, tools and resources to tap into your soul, creative energy and value. She helped me move past the fears and resistance to an authentic way of marketing and charging what I am worth. As a result, I have more ideal clients, I did my first teleseminar and have policies and healthy boundaries in place so I don't burn out. My income is growing and I feel more comfortable and confident about marketing and charging. I cannot say enough about the level of support she has provided me with. She is truly a gifted professional with a lot to offer. I recommend her without hesitation and am truly grateful for her coaching.
Lorraine Maita, MD
www.vibranceforlife.com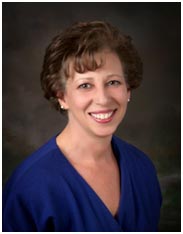 Long before coming to Melanie I had a vision to provide my trauma-specific treatment to potential clients, close gaps in services in our community by providing group therapy and provide all of these services to people with and without means to afford them.  My vision was clear, but I was overwhelmed with seeing too many clients and I had no clear step by step plan to make my vision a reality.
Since working with Melanie, I have created a clear business plan to operate both a for-profit and a non-profit business.  I have invested in systems and implemented strategies which are allowing me to reduce my personal client load, serve more people and increase my income.
Melanie has provided validation and support for my vision, given me solid direction on avenues to increase my revenue sources and inspired me to expand my thinking to a broader scale.  Coaching with her has helped me to remain disciplined in the areas I find most difficult to focus on (building the business and creating multiple income avenues).  This is important because like most visionaries and service professionals, I would much rather be with the clients or at the drawing board.
Now I have a clearly laid out business plan with goals I am dedicated to achieve.  There is no doubt that I would not be headed on the successful path I am today without Melanie's assistance.  After 5 minutes of speaking with Melanie, I was certain she was the mentor I needed to move me to the next level.  I am and will be forever grateful for the assistance she is giving me and the impact it will have on my family, my business and the community overall as this Healing Center for women and their families comes to fruition.
Beth Parker, LCSW
Fredericksburg, VA
bparkerlcsw@yahoo.com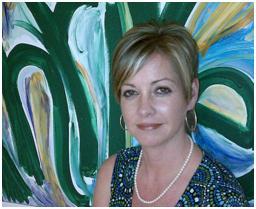 After sixteen years in business it seemed that both the company and I had hit a long, drawn out plateau. Managing a business in these economic conditions requires constant innovation and fresh ideas. And what we seemed to have fallen into instead were ineffective routines. We were constantly dealing with the same problems and relying on the same outdated methods for trying to solve them. It seemed like no matter what we tried, we could never get to that break out moment.
Since we started working with Melanie our business has seen significant improvements in our methods, profitability and overall performance. As an organization we're back to striving for constant growth and consistent progress. Melanie provides something that is hard for most entrepreneurs to find – an unbiased outside perspective. She helps me unlock and execute the ideas that I've been unable to act on.
Melanie has a sound, business-based approach to problem solving that makes her a great partner for our business. What a relief it is to no longer feel the constant pressure of being on my own when it comes to solving the major challenges in my business.
Eric Watkins, CFO
Infinity Technologies
www.it-va.com