I haven't written a blog post since the beginning of this year. After writing regular posts and creating original content for classes, workshops and programs the last 5 years, I just needed to give myself permission to take a break. So I did . . . and it was good. Then last week something happened . . . something that shook my soul . . . and I felt compelled to write about it.
Last week my dear friend, Molly, died unexpectedly from a massive heart attack. She was only 55 and from all appearances was in great health. Maya Angelou said "People may forget what you said, but they will never forget how you made them feel". Molly was the kind of person who made you feel good just being around her. She was a natural caregiver and saw the best in everyone. She loved nature and animals and was passionate about life.
Molly was deeply spiritual and understood the laws of the universe. She was a dedicated teacher, guide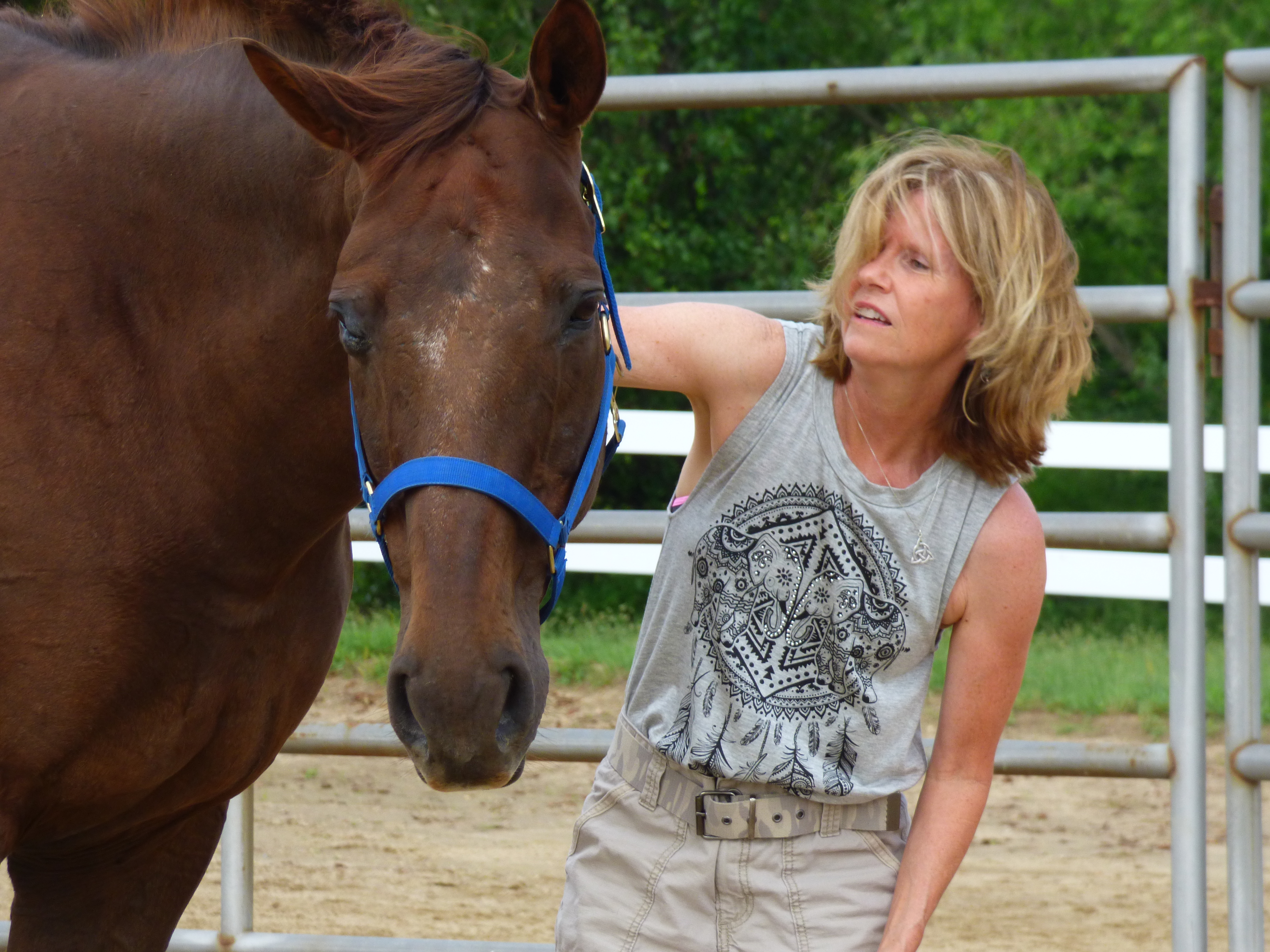 and mentor to those looking to find their way to a more joyful place.
Molly was curious and interested in so many different things. She was always learning and expanding her perspective. Every time she learned something new, she had creative, new ideas on how use it to help others and make the world better.
Molly was a dedicated mom. She understood her job was to teach her girls how to be responsible, independent, compassionate, contributing members of society. She did her job well because she raised two amazing young women.
Molly was fun, funny, irreverent and flawed. Like most of us, her vision of herself was clouded by her flaws. Where others saw light and love, she saw fear and insecurity. She loved deeply and looked for the best, which opened her up to be hurt and betrayed.
I was honored to have Molly participate in my Alchemy of Happiness Workshop in June. One of the tasks in the workshop was to write your own eulogy. I challenged participants to think how they wanted people, especially those closest, to remember them when they are gone. This exercise is designed to focus you on what is really important and to structure your life around your values and priorities so you can enjoy life right now, instead of just going through the motions, doing what needs to be done and merely enduring it.
That assignment really resonated with Molly. I had breakfast with her a few days before her death. She had been struggling with some issues the last few years and had finally found understanding and peace. The clouds of fear and insecurity were dissolving.  She was embracing her strengths and owning her gifts. After her death, I was struck by all the love filled tributes to her that flooded my Facebook newsfeed. Molly made people, relationships and connections her top priority. She left the world a better place than she found it and those of us who had the privilege of being loved by her will never be the same.
I think Molly would be shocked and awed by what people really think of her and how they remember feeling in her presence. She may not have had a sexy job title or tons of money, but Molly had a powerful presence and was wealthy beyond measure. She has left a powerful legacy of love and compassion.
Her death made me realize that life really IS short. It made me appreciate my loved ones more and recount my blessings. I am taking the time to really consider how I want others to remember me.  I understand that NOW really is the time to get clear and focus on what is most important. The time to live, love and laugh is today because tomorrow is never guaranteed.