Are you working harder than ever before but just not getting the results you want?

Can you see that next level of success but just don't know how to break past the barriers to get there?

Are you frustrated because the way you got your present success won't help you move to the next level (and you can't stand the thought of starting all over again)?

Do you look at the superstars in your industry and wonder, "What do they know that I don't?"
If you're like many business owners, you've achieved some success. You want more, but you're not sure how to make it happen (and it's cost you so much to get just to this level). You've given up your free time, cut back on all the fun stuff, dedicated your life to your business and now you want to see some rewards and maybe even lighten up a little and start having more freedom.
So you invest in the latest tools and technology, study all the "how-tos" and maybe you even sign up with a coach. You keep pounding away and you wonder, "When will things be different?"
What if the secret to breaking through to the next level isn't about the latest tools, techniques or technology?
What if it's about getting in touch with the fun part of being a successful business owner?
I'm Melanie Yost, an author, speaker, Performance Coach and Trusted Adviser to High Achievers. I specialize in working with experienced business owners who want to accelerate their business growth, but who keep getting blocked and stuck. They're frustrated because they feel they're constantly pushing a boulder up a never ending mountain.
Before becoming a coach, I worked with many business owners as a licensed psychotherapist. From this experience (and from starting my own businesses), I discovered that most business owners have all the tools, training and techniques they need.
The truth is …
Starting a business is the best self-development course on the planet. As a result, after you've been in business awhile, you're not the same person anymore. You need a new skill set to run your business as an experienced pro. You need to rediscover the fun and excitement of being a business owner, now that you're past the start-up phase and moving to business maturity. You need to learn how to enjoy your life again.
I've put together a 7-step program that has helped many of business owners with one to ten years of experience. Keep reading to see what some of my clients have said, and click here if you'd like to set up a conversation to explore how we can work together to transform your business into the next stage of growth.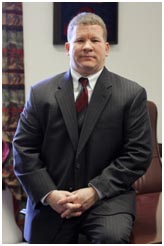 From the first meeting I had with Melanie I knew my life and my business were about to change. I began talking with her about the goals I had for my business and within a few minutes she started asking questions that opened my eyes to what was missing and gave me clarity for my future.
Walter Bouchard
Wealth Manager
Bouchard and Associates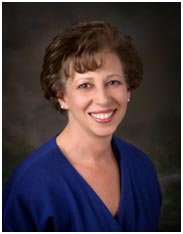 Melanie really got me. She has great insights, tools and resources to tap into your soul, creative energy and value. She helped me move past the fears and resistance to an authentic way of marketing and charging what I am worth. As a result, my income is growing!
Lorraine Maita, M.D.
www.VibranceforLife.com
Ready to get started?
Sign up NOW to receive your free audio and workbook,
The Alchemy of Success