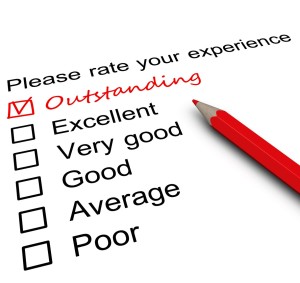 I recently watched an episode of Bar Renovations in which they were helping a struggling comedy club clean up, rebrand and become profitable.  One of the biggest issues was that the manager was so focused on what he wanted (to be on stage performing stand up) that he was completely ignoring the customer experience.  When confronted, his response was, "I don't do customer service, I do comedy". 
While his is response is very short sighted, I think it reflects the thoughts of many business owners who just want to do the work in their business and don't want to do the necessary work on their business.  Exceptional customer service is an essential part of a successful business – one that many businesses ignore.    
It is a common belief that price is the only thing that matters to people when comparing products or services.  That is false.  There is a large segment of the population that values service and are willing to pay more for great service.  Here are some key components of excellent customer service.
1.  Know Your Customers/Clients.  Take the time to research them (as a group and on an individual basis) . . . Who are they?  What do they value?  What are their biggest challenges?  What do they like?  What do the dislike?  What motivates them to buy?
These are just some of the important questions to find out about your customers so you can provide the right products and services to solve their problems and provide them with an excellent experience during the process. When you really know your customers, you allow them to feel special and valued.
2.  Follow-up and Follow Through.  This may sound like a "Duh!" statement, but trust me it isn't.  I am stunned at the number of people who don't return phone calls or respond to emails – even when someone is inquiring about hiring their services.  It's really quite dumbfounding! 
There are many "reasons" why people don't have time to follow-up or follow through with what they said they were going to do (too busy, overwhelmed, disorganized . . . ).  None of them matter because poor customer service costs you money and hurts your reputation.  Just because someone is your client, doesn't guarantee they will stay your client if they feel well cared for.    
Set aside time every day for customer service responsibilities – return phone calls, answer emails and respond to requests.  When you promise to do something, make sure you do it on time or (better yet) early.  If you truly are too busy or disorganized to follow up in a timely manner and follow through on your promise, then hire someone to take on the customer service responsibilities for you.  It will save you money in the long run. 
3.  Provide a WOW factor.  The difference between good and exceptional customer service is the WOW experience.  Surprise your clients with delightful and unexpected experiences.  This can be over delivering on a service, providing a customized appointment experience, giving a personalized gift or a combination of all of the above. 
However you choose to WOW your clients and customers, it needs to be meaningful to them.  This is where getting to know them (the first point) is very valuable.  Here are a few examples:
When they schedule a consultation with you, you can send them a welcome packet with a personalized gift such as a box of specialty tea, a bag of premium coffee, imported chocolates, a personalized journal or a nice pen.  
Arrange your environment to provide an exceptional appointment experience for them (relaxing music, nice smells, food or drink treats), give them a personal greeting and welcome them in and start and end your appointment on time. 
Under promise and over deliver on services, adding details that bring added value to your client such as bonus information, a personal phone call or hand delivery.
Surprise them with specialized "touches" (hand written note, gift card to a favorite establishment, cookies from a local bakery) on significant dates like birthday or anniversary.
When it comes to interacting with your clients and customers and providing exception customer experiences, Maya Angelou has some excellent words of wisdom . . . "People don't always remember what you say or even what you do, but they always remember how you made them feel."  Positive emotional memory is the foundation for building a strong, loyal customer base.
I'd love to hear your thoughts on article.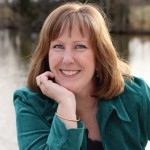 Melanie Yost LCSW is an Author, Speaker, and Business Mentor for motivated business owners ready to break through to the next level. She teaches them how to integrate their unique skills, natural abilities and lifestyle priorities into their business planning and marketing strategies so that they can make more money than they ever thought possible and have fun doing it.
A psychotherapist for 20 years, Melanie combines a wealth of effective and creative tools that empower her clients to transform their lives, their situations, and most importantly, their outcomes. When people are looking for an opportunity to create a 180 degree turn in their finances, beliefs, business and lives, they seek Melanie's acute wisdom and trusted advice. Melanie's coaching is a mix of practicality, mindset, strategy and marketing. If you have ever wanted to get out from under the limitations of your business and start living your passion and loving what you do, her coaching is a must!