In Media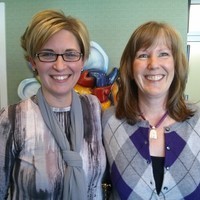 I had the honor of being interviewed by a local radio personality, Dee Daniels from B101.5.  Dee is a household name in my community as a result of the morning show she co-hosts with Chris Centore.  She recently started a Sunday morning talk show interviewing local experts in the business community and asked me to talk about "The Business of YOU".
Dee is a true professional and, after meeting her, I see why she is a leader in her industry.  We had a great time talking about being tightly wound, setting boundaries and how to deal with overwhelm.  We covered a lot in just 15 minutes.  Here is the link so you can join in on the fun.
I was interviewed a second time by the fabulous Dee Daniels from B101.5 on how to Get Happy NOW.  Happiness is a choice and choosing to be happy right now can change so many things in your life and your business.  You can listen to the interview by clicking the link below.
The Alchemy of Happiness
Claim your Audio and Workbook NOW