Aiming for the Affluent Heart of Your Market
Attention Business Owners and Independent Professionals
Are you tired of attracting people who drain your time (and energy) but aren't serious about buying your products or services?
Do you feel like you are constantly trying to convince people that you (your products) are worth the price?
Do you feel link finding new, qualified clients and customers is like looking for a needle in a haystack?
Yep, I get it!! You invest a tremendous about of time, energy and money into networking, marketing and advertising, meeting and greeting your way through each day, but at the end of the week all you have to show for your efforts are tired feet, an empty wallet and a bunch of business cards sitting on your desk that you know you should do something with but you just want to go home and somehow find the energy to do it all over again next week.
What if ....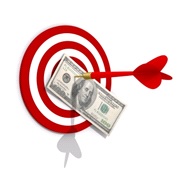 You could easy attract people who value your products and services and are willing to pay for them?
You could save time, energy and money by knowing where to find your ideal customers?


Its' easy when you know who these people are, what they want and where they to gain access to them. Sound good?!?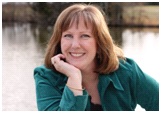 Hi, My name is Melanie Yost and I am an Author, Speaker, and Business Mentor for stressed out Business Owners, Independent Professionals and Industry Leaders who know how to be successful but have forgotten how to have fun. I teach them how to have more fun in their business and freedom in their life. I am a Licensed Clinical Social Worker and for the last 25 years, I have been helping people recognize the thoughts, feelings and belief patterns that keep them stuck and stressed out and I empower them to recognize possibilities and take advantage of opportunities so they can create their business and their life on their own terms.
I would like to invite you to join me for my Intensive Workshop Aiming for the Affluent Heart of Your Market where you will:
Clarify your target market
Identify your Ideal Clients and Customers
Hone your Marketing Message
Brainstorm ways to reach the Affluent Heart of Your Market
When: Thursday March 13th 9am - 12pm
Where: The Business Place at 608 Westwood Office Park in Fredericksburg, VA
Investment: $47 — Registration ends March 11th
This workshop is designed to be interactive so it is limited to 15 people.
If you are tired of wasting your time, energy and money and are ready to find the people who value your products and services and are eager to pay for them, register now to reserve your seat!