If you are a High Achiever driven toward success, there is no doubt you know what it is like to feel stuck and frustrated . . . as if you are constantly banging your head against the wall and going a little crazy.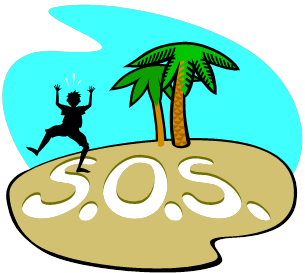 You plow through each day with your foot on the accelerator going 100 miles an hour, juggling 1000 different balls . . . . you are moving as fast as you can and doing everything you know to do, but there are still balls dropping all around you and, no matter how hard you work, you can't seem to get what you want.
So, the next day you get up, tighten your belt, push harder, juggle faster and you still get further behind. So you get up, try harder and . . . . . Ahhhh!!
Instead of having fun and enjoying your work (and your life), you end each day wondering why you thought being a leader was a good idea and if you will have the energy to do it all again tomorrow.
You are working so hard every day pursuing the things you think will make you happy . . . success, money, recognition, validation, security. Unfortunately happiness is always attached to some future goal and you tell yourself things like "I'll be happy when . . . I get that big contract . . . when I find my soul mate . . . when I hit my financial goals . . . I get this off my plate . . . when my divorce is final . . . when I can get the bigger house . . . when I get through this crap . . . when (insert goal here)." Happiness is elusive - always somewhere out in the future, never where you are today.
Sound familiar?
A new year has begun so now is the time to stop the insanity and start being happy NOW!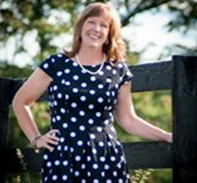 My name is Melanie Yost, LCSW and I am a trusted adviser to High Achievers who are ready to be happy now. For the last 25 years, I have been helping people recognize the thoughts, feelings and belief patterns that are keeping them stuck and empowering them to recognize possibilities and take advantage of opportunities so they can create life on their own terms. For a quarter of a century (yikes) I have helped people get where they want to go and feel how they want to feel now, regardless of what is going on around them. I can help you, too!
Join me for a very special workshop where you will
learn how to stop the insanity and
Just. Be. Happy. Now!
Escape From Insanity Island:
The High Achiever's Guide to Being Happy NOW!
During this workshop I will help you:
Recognize your patterns that are keeping you stuck and feeling crazy
Map out your road to freedom so you have more time and energy
Learn concrete steps you can take to start being happy today.
You don't just have to take my word that I know what I'm talking about, here are just a few of the nice things people have said about me.
Melanie provides something that is hard for most entrepreneurs to find - an unbiased outside perspective. She helps me unlock and execute the ideas that I've been unable to act on.
Eric Watkins, CFO
Infinity Technologies
www.it-va.com
From the first meeting I had with Melanie I knew my life and my business were about to change. I began talking with her about the goals I had for my business and within a few minutes she started asking questions that opened my eyes to what was missing and gave me clarity for my future.
Walter Bouchard
Wealth Manager
Bouchard and Associates
www.BouchardandAssociates.com
I am really good at what I do and I know how to make well into the high 6 figure arena. My struggle has been learning how to make everything fit in my life so that I can do what I love to do professionally, spend time with my family and enjoy my life. Melanie has given me the tools to do that and so much more.
Diane Cooke, Owner
Camp Bow Wow of New Orleans
Harley Davidson of New Orleans
Melanie really got me. She has great insights, tools and resources to tap into your soul, creative energy and value. She helped me move past my fears and resistance and, as a result, my income is growing!
Lorraine Maita, M.D.
www.VibranceforLife.com
Melanie encouraged me to pry myself off the carousel horse and stop going around in circles. Now I can really see how unhealthy and stagnant my life had become--no wonder I was so miserable underneath the facade! Now, I am moving ahead with new dreams and a peaceful, positive attitude. I used to wake up with a feeling of dread; now I wake up truly happy to greet the day.
Tracey Houck, Esquire

I held this workshop in December and here is what the attendees had to say about it . . . .
What an amazing experience!!! Getting off Insanity Island has helped me get my business running smoother all while getting more done without the anxiety or stress. Thank you Melanie!!!
Lindsay Williams
Crossfit Forward
I've always understood that owning my own business comes with a certain amount of stress. However, taking Melanie's 'Escape from Insanity Island' workshop helped me identify the things I've been tolerating in day to day operations that could be let go of or changed for the better! Thank you Melanie!
Jeanne Schmidt
Self Awareness Inc.
The Escape from Insanity Island workshop is a valuable mind changing reminder of how easily you can become immersed in the insanity of your own projects that sink you without planning. Melanie offered clear insights on the how to change the craziness that you create in your life in a way that was fun, interactive and made me wonder "why didn't I think of that" because it makes perfect sense. This workshop is great for high achieving people that tend to rush to push the boat in the ocean but realize they have left the oars on the island.
Alayna Stiffler
ADS Meeting and Training Center
Attending the Escape from Insanity Island was a comforting, eye-opening experience. Comforting in the fact that I am not alone on this "island", and being an overacheiver is NOT a negative thing. What was eye-opening was WHY I react the way I do to certain situations, WHAT I can do to simplify and understand my life, behaviors, and feelings, and HOW I can best explain to others (i.e. my spouse my triggers and how to best understand ME.
Sarah Keddie, Realtor
Caldwell Banker Elite
So, if you can taste the freedom and are ready to escape the insanity, register now.
Date: Thursday, April 23rd
Time: 8:30 am to 9:30 am

Location:
The Meeting Rooms by A.D.S
708 Westwood Office Park
Fredericksburg, VA 22401


You must register in advance.