If you are a Business Owner, Independent Professional or Leader in Your Industry, no doubt you know what it is like to feel stuck and frustrated . . . . as if you are constantly banging your head against the wall and going a little crazy.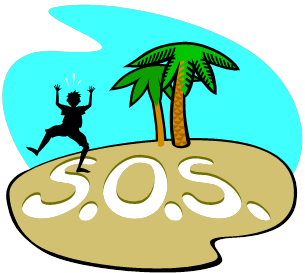 You plow through each day with your foot on the accelerator going 100 miles an hour, juggling 1000 different balls . . . . you are moving as fast as you can and doing everything you know to do, but there are still balls dropping all around you and, no matter how hard you work, you can't seem to get what you want.
So, the next day you get up, tighten your belt, push harder, juggle faster and you still get further behind. So you get up, try harder and . . . . . Ahhhh!!
Instead of having fun and enjoying your business (and your life), you end each day wondering why you thought having your own business was a good idea and if you will have the energy to do it all again tomorrow.
Sound familiar?
A new year has begun and now is the time to stop the insanity and start having more fun in your business and freedom in your life.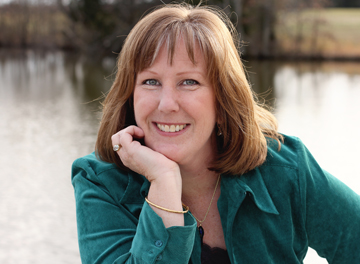 My name is Melanie Yost, LCSW and I am a Business Coach and Mentor to Stressed Out Business owners who know how to be successful but have forgotten what it's like to have fun in their business.
I've created a 3 part Webinar series designed to help you stop the craziness and escape the insanity.
1. Are You Feeling Naked, Crazy and Alone in Your Business?
2. Your Passport to Fun and Freedom
3. Tools for Staying Sane
These 45 minute webinars are full of content that will help you:
Recognize your patterns that are keeping you stuck and feeling crazy
Map out your road to freedom so you have more time and energy
Learn concrete steps you can take to have more fun in your business (and your life)
Identify essential changes, resources and support to help you stay away from crazy and on the mainland of sanity
You can purchase all 3 of these webinars for just $15. With all the free information floating around in cyberspace and more being pumped out every day, it probably seems strange that I am charging for what others would offer for free. There are a couple of reasons why:
This is not about collecting names for my marketing list. It is about really helping people who are tired of being stuck and are ready to have more fun and freedom in their business and life. There are many people who want to change and think they are ready . . . until they have to make a commitment. Charging a fee (even a really small amount) discourages the people who need to stay in the discomfort of the insanity just a little bit longer, so only people who are ready for change will register.


I have been helping people recognize the thoughts, feelings and belief patterns that are keeping them stuck and empowering them to recognize possibilities and take advantage of opportunities so they can create life on their own terms for the last 25 years. After a quarter of a century (yikes) doing this, I value my expertise.
You don't just have to take my word that I know what I'm talking about, here are just a few of the nice things people have said about me.
Melanie provides something that is hard for most entrepreneurs to find - an unbiased outside perspective. She helps me unlock and execute the ideas that I've been unable to act on.
Eric Watkins, CFO
Infinity Technologies
www.it-va.com
From the first meeting I had with Melanie I knew my life and my business were about to change. I began talking with her about the goals I had for my business and within a few minutes she started asking questions that opened my eyes to what was missing and gave me clarity for my future.
Walter Bouchard
Wealth Manager
Bouchard and Associates
www.BouchardandAssociates.com
I am really good at what I do and I know how to make well into the high 6 figure arena. My struggle has been learning how to make everything fit in my life so that I can do what I love to do professionally, spend time with my family and enjoy my life. Melanie has given me the tools to do that and so much more.
Diane Cooke, Owner
Camp Bow Wow of New Orleans
Harley Davidson of New Orleans
So, if you can taste the freedom and are ready to escape the insanity, register now. You will receive access to the recordings of these webinar instantly when you purchase.
Escape From Insanity Island: 5 Kick Ass Ways to Have More Fun in Your Business and Freedom in Your Life
Purchase this 3 part series now!