Attention All Helping Professionals, Helping Entrepreneurs and Support Professionals
Are you seeing too many clients and still don't feel like you are making the money you want and deserve?
Are you working too many hours and wishing you had more time for fun, relaxation and personal enjoyment?
Are you worried about taking time off because you don't want to absorb the financial consequences of missing client time?
You are NOT alone! Many service professionals struggle with these same frustrations. Working with clients in a one to one business model is a trap that many service professionals fall into and don't know how to escape. Here's the deal, you can stay in that trap where you are continuing to exchange time for money OR you can learn how to leverage your time and your knowledge to make more money, help more people and create more freedom for yourself.
You have the desire to help and amazing knowledge to share - now it's time take some easy steps to turn your knowledge into multiple income streams.
Now you have the opportunity to learn from 2 mentors who struggled with those same frustrations and have succeeded in creating multiple streams of income, and you can, too. Here's how:
The Path to Passive Income:
Everything You Need to Know to Leverage Your Time and Your Knowledge to Create Multiple Streams of Income
We have created a program that we wish we had available to us when we were learning this process. There are many programs out there that will give you the "what" and the "why" in creating multiple streams of income, but leave the "how to" steps for an expensive upsell program. Not us!
We are committed to giving you the "what", "why" and "how to" steps in an easy to follow format at an affordable price.
To give you a step-by-step road map that will allow you to leverage your time, knowledge and existing resources so you can quickly and easily begin to create leveraged and passive streams of income in your business.
Dear Heart Centered Entrepreneur,

Allow us introduce ourselves to you. . . . .


Hi, my name is Melanie Yost, LCSW and I am a speaker, author and business mentor for motivated business owners. I understand first hand how frustrating it is to be trapped in the one to one business model, trading time for dollars. A psychotherapist for 20 years and in private practice for 16, I found it challenging to take time off, even when I was sick, because I didn't get paid when I wasn't seeing clients. And as life progressed, my family expanded and expenses increased, the only way to make more money was to see more clients or raise my rates. With a young child at home, I didn't have the energy to see more clients and there was a ceiling on how much I could charge. When my husband's work situation changed, making more money switched from a desire to a necessity. That's when I began learning how to turn what I know and how I help people into products and programs that could help more than one person at a time and give me more income while freeing up my time. Now I want to help you learn how to do the same thing.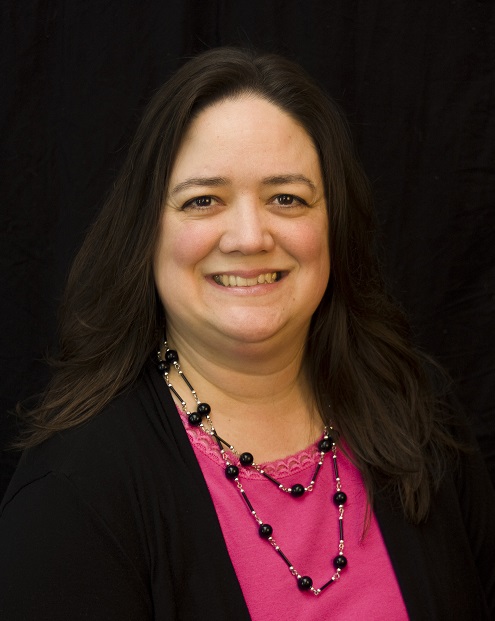 Hi, my name is Tracey D'Aviero and I am a mentor and trainer for VAs and Virtual Professionals who want to start or grow successful businesses. I have been working virtually for more than 14 years, and I know how difficult it can be to grow your business while maintaining just a one-to-one income model. If I didn't work, I didn't get paid. That often meant no vacations, no sick days, and sometimes even not being able to attend my son's school field trips because I had to work with clients during as many business hours as possible in order to earn the income I wanted to earn. This was not how I envisioned my business - I was my own boss, wasn't I? I realized I could leverage the things I knew into different ways of earning income, while at the same time offering my clients a variety of levels and types of support that suited them. I am now free to plan my own schedule (and even take a sick day now and then!), and I am also comfortable knowing that my clients are supported by various ways of working with me.


From the first class, you will have tools and information you can begin to immediately use to create products and programs to round out your service offerings to clients.
No more excuses like:

"I don't know how"
"It's too hard"
"I have no idea where to start"
"I don't have a signature system"
I know as a relationship focused Service Professional you have probably thought about creating products but quickly became overwhelmed at the thought of the work involved and decided you didn't have the time and energy to do it. OR you quickly talked yourself out of it because you couldn't figure out what you know that you could put into a program or product that other people would want to pay money to learn. Sound familiar?
That's all about to change!
Creating multiple streams of income doesn't have to be scary or overwhelming ... you just need the information, resources and support to get you on the fast track to creating your own signature products and programs to you can make more money, help more people and have more freedom!
Just keep reading and you will quickly learn that YOU can easily create multiple streams of income in your business!
With Melanie's guidance, I have developed a new virtual weight loss program that takes much less of my time and serves clients anywhere and more economically. She has also helped me develop longer programs that better serve clients that need more comprehensive support and bring in a consistent cash flow for my business.

My business is finally back in the black!! I work less hours and I love what I do! I feel creative with my clients and it's exciting to be out in the community and networking effectively with people. Thank You Melanie!! You have a true passion for what you do and genuine compassion for your clients.

Namaste,
Dr. David Eskelin, Dmin, NBCCH
BodyWithHypnosis.com
Imagine ...
You are able to take time off without worrying about the financial consequences of not working with clients.
You have products and services to offer clients who can't afford to work individually with you.
You have more free time to spend enjoying your family, your friends and your interests.
You have the ability to make more money without taking on more individual work.

All this is possible with the
Path to Passive Income
You'll learn:
Why creating multiple streams of income benefits your clients.
How to create a business plan that creates multiple streams of income, rounds out your services and gives you more freedom.
How to easily leverage the resources you already have to create additional streams of income.
At least 10 ways of getting paid to create leveraged and passive income.
A clear action plan and "to do" check list that takes your creativity, knowledge and passion from Great Idea to Profitable Income Stream.
The psychology of creating effective pricing.
The tools, templates and resources you need to to share you new products and programs with others.
List building strategies so that you can expand your reach of potential clients and customers.
How to develop a marketing plan so that you can continue to share your products and programs with people who need them.
So much more . . . .
Perhaps you've tried other programs and products that left you with great ideas, but no clear action plans that feel easy to follow and "doable" to turn those ideas into money.
What's different about the Path to Passive Income Program is that we will make it easy and offer you all the tools, templates and resources you need to get you on your way!
If you're serious about learning how to leverage your time and your knowledge to help more people, make more money and have more freedom, you must invest in the Path to Passive Income Program!
I decided to participate in The Path to Passive Income Program because I was seeking ideas for increasing my revenue without having to take up more of my time. I found the program to be very well organized, giving good resource information and practical suggestions for finding help to manage the technical aspects that aren't my forte.

Clearly, Melanie and Tracey are a great team. The flow between as they shared their different areas of expertise was natural and respectful. Their synergy added to the value of the information they shared. As a result of being in this program, I realized that a past tele-class series I recorded could be developed into a passive source of income for me. I also found the suggestion of finding a virtual assistant to help make more room in my schedule to develop new programs very helpful and I am planning to do just that.

Dianne Adams
Spiritual Mentor, Intuitive Astrologer and Bestselling Author
www.SpiritinMatters.com
It is possible to turn your knowledge, creativity and passion into money.
When you order, this product will be shipped to your door! You receive: the 4 hours of teaching sessions on CD, the 90-page program workbook, and the transcripts from our live class Q and A calls - where we answered 16 additional questions about bringing passive income streams into your business. It's all put together in one package for you ... everything you need to start earning passive income now.
In this Program you will get:
The Path to Passive Income Workbook that includes EVERYTHING you need to create and sell products and programs so that you can begin to enjoy multiple streams of income. $1000 Value
CDs of 4 Teaching calls with Melanie and Tracey to cover the information you need to create, market and sell multiple streams of income $2000 Value
The Transcript of 2 Live Open Q&A Calls with Melanie and Tracey where participants in the group asked great questions and got valuable feedback on applying this information to their business$500 Value
A Coach and Virtual Assistant committed to your success by making sure you have the information and action steps you need to take your business to the next level Priceless!!
That's a total of well over $3,000 in Value!
When I invested in The Path to Passive Income Program, I had a lot of loose ideas around putting an information product together but I was having trouble getting started on my own. I needed someone to bounce ideas off, point me in the right direction, describe the structure of what I wanted to create and explain strategy. That's exactly what I got with this program. It was very thorough and gave me everything I needed to know about creating an information product and more.

Melanie and Tracey were great - knowledgeable, approachable, friendly and encouraging. They were able to answer all my questions and I finished the program feeling that I had all the tools I needed to proceed. I now have the confidence to create my own information products building passive income streams and as a VA I'm better able to guide and assist my clients in creating theirs.

Jennifer Hazlett
Business Support Specialist
www.altadmin.ca
But the good news is that is no where close to what you will pay for this amazing program!
The Path to Passive Income Program
$497


When we put together one of our high level training programs for our students, we knew that in order for our clients to grow their businesses, they need to really understand the importance of getting support in various ways.

We asked Tracey (who was our own VA at the time) to teach the support and technical pieces of our program, and we are very glad that we did.

Throughout the program, our clients got the information, resources and support from Tracey that they needed without feeling overwhelmed, and they were able to better understand that part of their businesses. Tracey is an easy going teacher and she shares her wealth of knowledge about being a virtual professional freely.

Paige Stapleton and Brian Stark
Authentic Marketing Made Easy
www.authenticmarketingmadeeasy.com
Oh, and what about our Happiness Guarantee? We do this because we love helping people succeed. It is so much fun to watch someone turn their knowledge, creativity and passion into marketable products and programs. If YOU take all the action steps presented the calls and the workbook, but you are not happy with the program, just return the complete product to us and we will refund your money.
So, just close your eyes and take a deep breath. Realize that this is going to be BIG for you and your business! The struggle is over, help is here. Welcome to YOUR Business with Multiple Streams of Income!
We can't wait to share this journey with you ...
Here is to your success,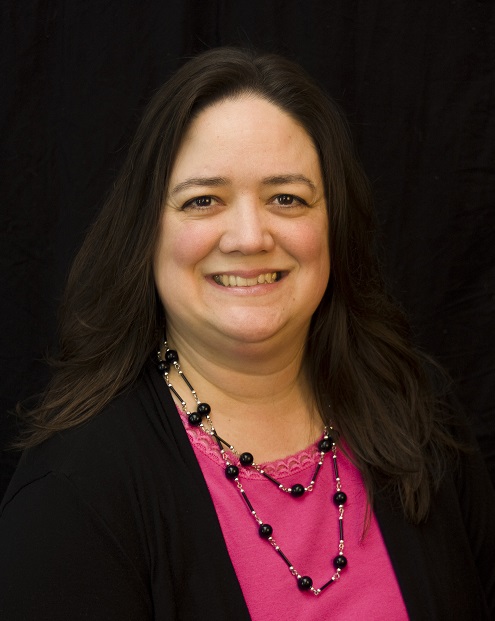 Melanie Yost and Tracey D'Aviero
P.S. Close your eyes and imagine six months from now ... are you serving more people and making more money? Are you have a business model serves your clients and creates more freedom for you? If you don't act now, in six months if things are still the same and you are still seeing too many clients and not making more money, you may wish you had grabbed this opportunity.
P.P.S. Remember, we assume all the risk. If this program is not for you, we will refund your money and let you keep the system. We want you to succeed!
The Path to Passive Income Program
$497