As a High Achiever you know how to get things done.  Your plate is always full, your "To Do" list feels never ending and you are constantly wishing there were more hours in the day.  You are the "go to" person in every area of your life . . . the one everyone comes to for help, problem solving and sage advice.  And it's all great – after all, you like being busy and you love helping people . . . . it feels good to be needed.  Right?
RIGHT!! . . . until it all becomes too much.  Until you hit your tipping point and you feel like you can't possibly take on one more task, solve one more problem or respond to one more request.  You have your own stuff to take care of and yet you feel like your schedule is constantly hijacked by other people's crises.
So  . . . you try to set some boundaries and take back some of your time; but every time you open your mouth to say "no", "yes" pops out instead.  OR you say "no" but feel guilty because this person/situation really needs your help, so  before you even realize it, your "no" turns into a "yes".  You keep sucking it up and putting on your big people's undies so everyone else can get what they need.
Meanwhile, you are falling further behind on your own tasks and feeling more resentful every day.   You find yourself avoiding certain people and spending large amounts of time in non- productive tasks (surfing the internet, checking in on social media, responding to email, watching TV) and wishing everyone would just Leave! You!  Alone!
Sound familiar?
| | |
| --- | --- |
| I get it.  Seriously, I really get it.  My name is Melanie Yost and I am a high achiever.  I am also a Performance Coach and Licensed Clinical Social Worker who has spent the last 25 years teaching with other high achievers how to say "no", let go of guilt and embrace the concept of "less is more" so they can be more productive while having more freedom and creating more balance in their life. | |
Would you like to learn how to be more productive AND have more freedom and balance in your life?
Then join me for:
The Positive Power of "NO": 
The Ultimate Time Management Tool for Stressed Out High Achievers
In this 60 minute webinar, we will cover
The truth about time and the myth of "time management"
Why it is so hard to say "no" and hold boundaries . . . especially with the people who are closest to us
Why boundaries are important and how they actually help the people around us
3 simple steps to saying "no", sticking with "no" and holding your boundaries.
So much more . . . .

When?
Thursday December 10
th, 2015 at 7pm EST
Where?  The comfort of your home, office or local coffee shop 
How Much?  The investment for this workshop is only $39.  You will walk away with an understanding of why you keep falling into the same trap of over extending yourself and then feeling resentful as well as concrete steps you can take to change your pattern for good.
This webinar will be recorded so if you are interested but can not attend, make sure to register so you can receive a recording once the workshop is complete.  There will be time for questions and answers so make sure you attend live if at all possible so you can get your questions answered about how to specifically apply this information to your life.
Here is what past workshop participants have to say . . .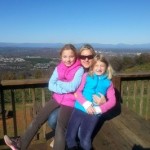 If "NO" is a challenging word for you, then I highly encourage you to consider the seminar. As a busy mom of two, a teacher, personal trainer and a wife, I struggle with overloading an already full plate. Melanie's seminar helped to identify the different ways people coexist with one another. As a high achiever, I am always willing to help others find resolution to their problems. What the seminar taught me, is that I need to focus and reconcile my own concerns without feeling guilty when saying "NO". The words that we use and our reactions to situations need to be those of Peace. Whether you are considering this seminar for personal or professional reasons, I highly recommend it because it addresses all facets of life. Great Job Melanie!!! I am looking forward to your next seminar!! 
Annette Kurz
I came into this seminar a little skeptical. I questioned what I could learn beyond what I had been telling myself for years: just say no sometimes. But what I learned was so much more valuable. I learned the reasons why we give and give until we feel we are lowest on the priority list. And why we then continue to give. And I learned invaluable tools to stop myself from this vicious cycle. This seminar was very personal to me and I feel like I came away from it with a greater understanding of, not only myself, but also the people in my circle. I have already put to work some of the strategies learned and am seeing results. Thank you so much Melanie!

Rachel Rice
If you don't know me, you don't just have to take my word that I know what I'm talking about.  Here are just a few of the nice things people have said about me.
"Melanie provides something that is hard for most entrepreneurs to find – an unbiased outside perspective. She helps me unlock and execute the ideas that I've been unable to act on."

Eric Watkins, CFO

Infinity Technologies www.it-va.com
"Melanie has such a good sense of humour, and was able to give me a kick up the arse with great gentleness.  She has a lot of wisdom and experience to give, and does that with compassion.  I learned a great deal not only about running my business but also about myself and I have greater skills for life."

Cathy KwanBlue Koala Physiotherapy

http://www.bluekoalaphysio.co.uk/
"While working with Melanie my focus, confidence and business have grown which has resulted in more clients and speaking opportunities. Having Melanie as my coach has been invaluable and has equipped me to take my business to a much higher level.   I am so grateful for her intuition, compassion and expertise!"

Barbara Gustavson Leadership Coach

www.DiscoverNextStep.com
"Melanie encouraged me to pry myself off the carousel horse and stop going around in circles.  Now I can really see how unhealthy and stagnant my life had become–no wonder I was so miserable underneath the facade!  Thanks to Melanie, I am moving ahead with new dreams and a peaceful, positive attitude.  I used to wake up with a feeling of dread; now I wake up truly happy to greet the day."

Tracy Houck, Esquire
So if you are ready to take back your time and reclaim your energy so you do the things that are important to you, register now.