Why my clients seek coaching:
Business people seek coaching for a variety of reasons. Usually they're looking for more success, for an edge, to get them out of a slump and to get back on track.
But there's something else that's often missing that they don't see – what are called "blind spots."
And one of the biggest blind spots is that their business or career is doing well but their personal life is suffering. It's not just common, it's an epidemic.
How many of these are true for you?
You're just not feeling happy or fulfilled in your life
Your personal relationships are strained (or non existent)
Your health (physical, emotional and mental) is suffering
You honestly don't know if you have the energy (or desire) to keep doing everything that has gotten you to where you are.
Both your business and personal life aren't fun anymore.
You plow through each day with your foot on the accelerator going 100 miles an hour, juggling 1000 different balls . . . .
You are moving as fast as you can and doing everything you know to do, but there are still balls dropping all around you and, no matter how hard you work, you can't seem to get what you want.
So, the next day you get up, tighten your belt, push harder, juggle faster and you still get further behind.  So you get up, try harder and . . . . . Arrgghh!!
You are the "go to" person in every area of your life . . . the one everyone comes to for help, problem solving and sage advice.
And it's all great – after all, you like being busy and you love helping people . . . . it feels good to be needed.  . . . until it all becomes too much.
Until you hit your tipping point and you feel like you can't possibly take on one more task, solve one more problem or respond to one more request.
You have your own stuff to take care of and yet you feel like your schedule is constantly hijacked by other people's crises.
Things need to change but you just don't how to get started.
Who are my clients:
Demographically my clients are a melting pot. Men and women between the ages of 30 and 70 in a wide variety of industries:  doctors,  lawyers, financial planners, IT professionals, personal development specialists, health and wellness professionals, insurance agents, advertisement executives, transportation services, horse trainers and artists.
 But there are some core things they have in common:
A heart of service and a desire to make your world better. People and relationships absolutely matter to you.
A High Achiever who is able to accomplish amazing things when you decide you want it.
Open minded with a desire to grow and learn about yourself and expand your perspective on the world around you.
A good sense of humor. You can laugh at yourself and find the levity in most situations.
Adaptable and willing to take risks and feel uncomfortable into order to do, be or have what you want.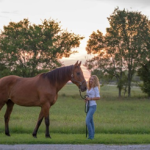 Working with Melanie has been the best thing I could have done, not only for my business, but for my personal life as well.  She has helped me organize my life into bite-sized pieces that can be conquered and holds me accountable.  Melanie is direct, forthright and extremely insightful with her questions.  The barrier that I once felt was holding me back no longer exists!  Not only are my ideas being developed professionally, my personal life is flourishing.  I am happier, calmer, have more time to spend with my family and am more productive than I have ever been!

Martha Stowe

True Equine

Franklin, TN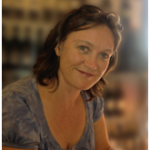 Melanie was GREAT to work with!  She has such a good sense of humor, and was able to give me a kick up the arse with great gentleness.  She has a lot of wisdom and experience to give, and do that with compassion.  I learned a great deal not only about running my business but also about myself so I now have greater skills for life.

Working with Melanie has really transformed my business – literally.  I am not sure I would still be in business if I hadn't made the decision to work with her.  I really like her approach of addressing the whole person and business together – addressing blocks to progress within me AND in my business.

Cathy Kwan

Blue Koala Physiotherapy

United Kingdom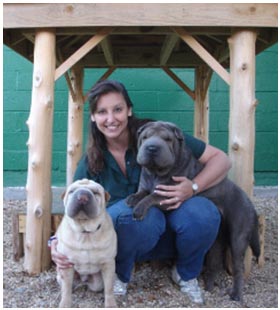 I have been in sales/management and an entrepreneur for over 20 years. I am really good at what I do and I know how to make well into the high 6 figure arena. My struggle has been learning how to make everything fit in my life so that I can do what I love to do professionally, spend time with my family and enjoy my life. Melanie has given me the tools to do that and so much more.
Diane Cooke, Owner
Global K9 Services
Franklin, TN
What we work on:
Although my process is very individualized, over my decades of helping many different types of people create what they want, I have a rough outline I work through with my clients:
Assessment: Looking at where are you now, what's working and not working, what's missing, and where you want to go. Evaluating how are you are showing up as a leader in your work and your life and the impact (positive and negative) that you are having on others.
 Soul Searching: Going below the surface, diving deep and figuring out what you really want. What is your heart's desire?  What daring dreams do you have?  What are your big, "I'm too afraid to say it out loud" goals?  And what are all the fears, stories and obstacles keeping you from turning your dreams into reality and accomplishing your goals.
 Clarity: After the dust from the soul searching as settled, we create a clear vision of what you want and, most importantly, why you want it. The why is what will keep you moving forward until you achieve it.
Strategic Planning: Achieving your heart's desire is not a "one size fits all" plan. We work together to develop your personalized step-by-step treasure map to create the external achievement and internal satisfaction you want.  This will allow you to integrate the changes you are making into all areas of your life.
Schedule Management: Planning your schedule and setting boundaries so that you are doing the things you love that will bring you closer to where you want to be.
Mindset Mastery: Developing the tools and techniques to help you move through your obstacles, change your patterns and learn how to be happy right now regardless of what is going on around you.
Self Care Strategies: Learning and implementing strategies to support your physical, emotional, mental and spiritual well-being so you reach your goals and be the best (and healthiest) version of yourself possible.
I support you in this process by:
Challenging your limiting beliefs and negative stories you have created that are keeping you stuck.  My gift is in hearing the internal conflicts that are sabotaging your progress and getting in the way of you taking action and creating what you want.
Asking tough questions to help you dig deep, recognize patterns, themes and stories that are keeping your stuck, see the possibilities available to you and get clear on what you really want (not what you think you should want).
Celebrating your successes (big and little) every step of the way.  Although I don't have a skirt or pompoms, I do make a very good cheerleader.
Finding the positive and the growth opportunities in the challenging situations and tough times that business and life often bring – especially during the change process.
Laughing with you and bringing humor to stressful situations, pity parties and bad hair days.
Kicking your butt and holding you accountable for the actions you need to take to create the change you want so you can do, be or have what you desire.  I can hold your hand, pat your back and kick your butt all at the same time.
Holding the space for you to ask questions, consider possibilities, bounce around ideas, make mistakes, change your mind, challenge beliefs, claim your power, get to really know yourself and get comfortable with saying "no" and setting boundaries.
How we can work together:
 Every client outcome is unique. If you are ready break through the barriers holding YOU back from getting the results YOU want, I have 4 levels of private individual coaching available and that I customize to fit your needs.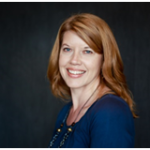 One of the reasons I came to Melanie was because I was feeling overwhelmed with building my business and I had some strong limiting beliefs that were holding me back. I chose to work with her after I attended one of her workshops and she was able to help me identify key areas where I needed to grow. Melanie has a gift of shining the light on those 'blind spots' that are otherwise difficult to see and she has given me the practical tools I needed to overcome challenges. While working with Melanie my focus, confidence and business have grown which has resulted in more clients and speaking opportunities. Having Melanie as my coach has been invaluable and has equipped me to take my business to a much higher level.   I am so grateful for her intuition, compassion and expertise!

Barbara Gustavson

Leadership Coach

www.DiscoverNextStep.com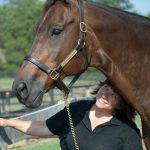 Working with Melanie has been a breath of fresh air.  As someone more or less moving from a hobby to a business, the tasks I knew I had to complete seemed overwhelming and unmanageable. While the list was long, we tackled it together.   She pushed me to tease out the reasons ­ the "why" in doing what I want to do. She helped me to articulate what I had to offer that was different than other photographers. Once I understood what made me unique, we outlined timelines ­ from tomorrow, the end of the year, and then beyond.  We also discussed mission and vision statements as well as product offerings and price points.  She has helped me to believe that what I think I am able to do is in fact, real.

Cynthia Pixley

Photograhper

Pixles by Pixley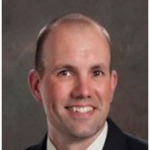 After sixteen years in business it seemed that both the company and I had hit a long, drawn out plateau.  Managing a business in these economic conditions requires constant innovation and fresh ideas.  And what we seemed to have fallen into instead were ineffective routines. We were constantly dealing with the same problems and relying on the same outdated methods for trying to solve them.  It seemed like no matter what we tried, we could never get to that break out moment.

Since we started working with Melanie our business has seen significant improvements in our methods, profitability and overall performance.  As an organization we're back to striving for constant growth and consistent progress.  Melanie provides something that is hard for most entrepreneurs to find – an unbiased outside perspective.  She helps me unlock and execute the ideas that I've been unable to act on.

Melanie has a sound, business-based approach to problem solving that makes her a great partner for our business.  What a relief it is to no longer feel the constant pressure of being on my own when it comes to solving the major challenges in my business.

Eric Watkins, CFO

Infinity Technologies

www.it-va.com
I was ready for my business to grow and needed to be able to clearly see my path. During our half day intensive, Melanie helped me realize and develop a personalized path to create a successful business. Her insight is amazing. She gave me the push that I needed to take my business to the next level and move beyond limiting beliefs.
Linda Clevenger, Owner
Organization Direct
Yes Melanie, I'm ready to get started!
Let's Talk!