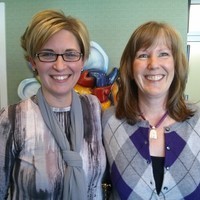 I had the honor of being interviewed this week by a local radio personality, Dee Daniels from B101.5.  Dee is a household name in my community as a result of the morning show she co-hosts with Chris Centore.  She recently started a Sunday morning talk show interviewing local experts in the business community and asked me to talk about "The Business of YOU". 
Dee is a true professional and, after meeting her, I see why she is a leader in her industry.  We had a great time talking about being tightly wound, setting boundaries and how to deal with overwhelm.  We covered a lot in just 15 minutes.  Here is the link so you can join in on the fun. 
http://www.audioacrobat.com/play/WLTKtFZx
I'd love to hear your thoughts about the information shared.  Please post them below.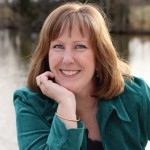 Melanie Yost LCSW is an Author, Speaker, and Business Mentor for motivated business owners ready to break through to the next level. She teaches them how to integrate their unique skills, natural abilities and lifestyle priorities into their business planning and marketing strategies so that they can make more money than they ever thought possible and have fun doing it.
A psychotherapist for 20 years, Melanie combines a wealth of effective and creative tools that empower her clients to transform their lives, their situations, and most importantly, their outcomes. When people are looking for an opportunity to create a 180 degree turn in their finances, beliefs, business and lives, they seek Melanie's acute wisdom and trusted advice. Melanie's coaching is a mix of practicality, mindset, strategy and marketing. If you have ever wanted to get out from under the limitations of your business and start living your passion and loving what you do, her coaching is a must!