I have a question for you.  It's kind of a thinker so are you ready?  How involved should a coach be in defining you, prioritizing your life and creating your big vision?  This is a serious question that deserves serious consideration.  I'm asking because I've noticed two main approaches in the coaching world – the Guru and the Wisdom Guide.
The Gurus coach their clients from the frame of reference of "I know what is best".  They see themse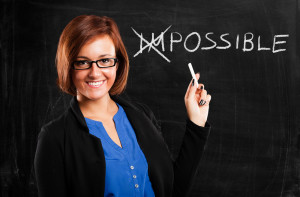 lves as the expert and many expect their clients to exactly what they tell them to do, exactly how they tell them to do it.  Since they are successful and their client isn't, success is achieved doing it the Guru's way  . . . "the right way".  I have actually heard some business coaches say "My clients ne
ed to do it my way until they out-earn me and then they can do it their way."
Gurus are often preachers (not literally) and can inspire people to dream bigger and reach higher than they ever believed possible.  The Guru takes control of the coaching and lays out a plan, designing and prioritizing the client's life (and business) around a specific formula for success.  Doing whatever it takes to reach the end goal is the main focus of the coaching.
The Wisdom Guides coach their clients from the perspective of "You know what is best".  They see themselves as a partner or guide for their clients, joining with them and supporting them to create the vision for their business around their values and priorities.  The Wisdom Guide finds out what is important to the client by asking questions that go below the surface, listening beyond the words and paying attention to the energy of the interactions.  As a result, the coach is often able to see a bigger vision for the client and holds the space for it until the client can step into it for herself.
Wisdom Guides are often teachers (again, not literally) who love sharing knowledge and witnessing the Ah-Ha moments when information finally clicks and their clients begin to shift to new levels of awareness and action.  They encourage their clients to listen to their internal wisdom and help them discern the difference between fear and resistance to change and an intuitive "this is not for me" message so that they can become their own guru.
Both styles are highly effective for the right people but neither style is effective for everyone.  Because the styles are completely different, I have met many wisdom guide personalities who have chosen Guru coaches and end up feeling disillusioned, resentful and violated.  I have also met guru personalities who have chosen Wisdom Guide coaches and find themselves feeling disappointed, frustrated and stifled by the coaching process.
When choosing a coach or mentor to help you build your business, it is really important to make sure their style of coaching is a good fit for you.  Consider these questions: Are you more of a preacher or a teacher?
Do you rely heavily on your internal wisdom when making decisions and planning your life or do you prefer being given step by step directions to follow?
Do you have certain values and priorities in your life that are non-negotiable when planning your business or are you willing to do whatever it takes to be successful?
How involved do you want a coach to be in defining you, planning your business and prioritizing your life?
Is your goal to be famous and well known within your industry?
Do you resonate more with the "I know best" or "You know best" in your own approach to helping people?
When receiving help, do you generally look for an expert who tells you what to do or a partner who helps you figure out what to do?
Knowing the answers to these questions can save you time, money and frustration when deciding who is the right person to help you reach your goals.
I would love to hear your comments on this post.  Please share them below.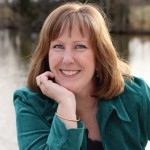 Melanie Yost LCSW is an Author, Speaker, and Business Mentor for motivated business owners ready to break through to the next level. She teaches them how to integrate their unique skills, natural abilities and lifestyle priorities into their business planning and marketing strategies so that they can make more money than they ever thought possible and have fun doing it.
A psychotherapist for 20 years, Melanie combines a wealth of effective and creative tools that empower her clients to transform their lives, their situations, and most importantly, their outcomes. When people are looking for an opportunity to create a 180 degree turn in their finances, beliefs, business and lives, they seek Melanie's acute wisdom and trusted advice. Melanie's coaching is a mix of practicality, mindset, strategy and marketing. If you have ever wanted to get out from under the limitations of your business and start living your passion and loving what you do, her coaching is a must!