Being overwhelmed is a common issue these days.  Life moves fast and business moves even faster.  There are a thousand things everyday screaming for your attention and all of them need something NOW.  Throw in big upheavals like divorce, serious illness, legal issues, severe financial stress . . . (the list could go on and on) and you are floundering in the sea of overwhelm.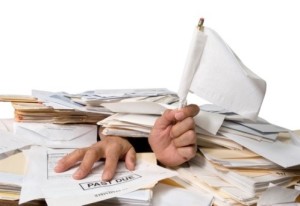 When you are overwhelmed, everything feels harder.  It's a struggle to make decisions, organize priorities, develop a plan and take action.  It. all. feels. like. too. much!  As a result, it's easier to just react to what is screaming the loudest for your attention and hope everything else works itself out (preferably without needing anything from you).   You are in a constant reactive state instead of being proactive and you end up feeling like a victim of your circumstances rather than master of your domain. 
Here's the truth about overwhelm . . . . it can become a habit.  In situations where stress has been high for a long time (a nasty divorce or the terminal illness of a loved one), overwhelm is your constant companion and it becomes hard imagining your life without it.  It is the filter through which all information and interactions pass.    As challenging as being overwhelmed is, it also protects you from having to make difficult decisions; and if things don't work out, it is a convenient scapegoat.
Being constantly overwhelmed is one of the major ways you sabotage your success and keep yourself from being truly happy.  Continuous thoughts like "I can't think about that now", "I don't have the energy to deal with that issue", or "That problem will just have to wait until I have the strength to handle it", keep you stuck and spinning your wheels.
So if you aren't getting what you want in your business and your life, stop and ask yourself if you are addicted to being overwhelmed.  If you are, I've got a 3 part webinar series coming soon to help you get out of overwhelm and into action so you can start having more fun and freedom in your business and your life. 
I'd love to hear your thoughts on this article.  Please leave your comments below.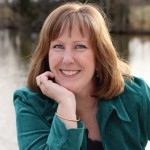 Melanie Yost LCSW is an Author, Speaker, and Business Mentor for motivated business owners ready to break through to the next level. She teaches them how to integrate their unique skills, natural abilities and lifestyle priorities into their business planning and marketing strategies so that they can make more money than they ever thought possible and have fun doing it.
A psychotherapist for 20 years, Melanie combines a wealth of effective and creative tools that empower her clients to transform their lives, their situations, and most importantly, their outcomes. When people are looking for an opportunity to create a 180 degree turn in their finances, beliefs, business and lives, they seek Melanie's acute wisdom and trusted advice. Melanie's coaching is a mix of practicality, mindset, strategy and marketing. If you have ever wanted to get out from under the limitations of your business and start living your passion and loving what you do, her coaching is a must!