Happy New Year!  If you are like most people, you have begun thinking about your goals for 2014.  There is a lot of good information out there in cyberspace on goal setting and how to accomplish what you want in your life and your business.  Recently I was interviewed on a local TV show about making resolutions and setting goals.  Today I'm going to share my perspective creating lasting change in the New Year.
Last year I wrote about the difference between making wishes and setting goals.  In that post, I discussed the 3 main reasons people fail to accomplish their goals and why they often sabotage themselves within days of setting a goal.  It is definitely worth reviewing as you are planning for the year ahead. 
When creating change in your life, keep the word GOALS in mind.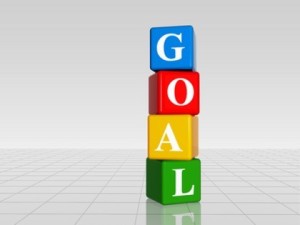 G = Gift.  What gift do you want to give yourself in the coming year?  Do you want to have more fun?  Do you want to do more things with your family?  Do you want more freedom and free time away from work?  Do you want to be healthier?  Pick a theme for the change you want this year.  (Hint – Think in terms of changes that would allow you to die without regrets.)  
O = Organize.  Organize your thoughts and your intentions around your theme.  Let's say you picked health as the gift you want to give yourself this year.  Health has many levels – emotional, physical, spiritual, mental, financial, relational . . . . etc.  On what levels do you feel out of balance and lacking?  What is your ideal of health for each level.  Get as specific as possible. 
A = Attention.  Pay attention to the fears, negative thoughts and limiting beliefs that come up to stop you from taking steps toward receiving the gift you have selected.  Continuing with the theme of health, how are you talking yourself out of eating healthier foods ("I don't have time to cook", "I had a long day, I deserve to eat this"). . . .  or exercising ("I don't have time today, I'll do it tomorrow", "Who are you kidding, you aren't a runner")  . . . . or taking a day off ("Something came up and I'm the only one who can take care of it", "I have to be the example to my employees about working hard.  I don't want to look like I am slacking"). 
Any time you are changing, fear and resistance come up Lizard Brain tries to take over because change is risky.  Sticking with what you know and doing what you have always done feels safer.   Notice what thoughts come up with curiosity, not judgment.
L = Let go.  Let go of the negativity standing in the way of creating the change you want.  ALL negativity including (but not limited to) thoughts, feelings, circumstances and people.  Choose positive thoughts and feelings, surround yourself with positive, supportive people, seek out positive situations and create positive interactions with others.
S = Steps.  Take steps every day to find the gift you want.  Look for opportunities to receive and celebrate the gift you want to have.  With every thought, feelings, interaction, situation and opportunity ask yourself "Will this allow me to experience and create more _______ in my business and my life?".  If the answer is no, then look for what will allow you to experience and create more of the gift you are giving yourself.
If you are interested in creating lasting change in 2014 and want to talk with me about how to get started, send me an email.
I'd love to hear your thoughts on this article.  Please leave them below.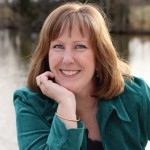 Melanie Yost LCSW is an Author, Speaker, and Business Mentor for motivated business owners ready to break through to the next level. She teaches them how to integrate their unique skills, natural abilities and lifestyle priorities into their business planning and marketing strategies so that they can make more money than they ever thought possible and have fun doing it.
A psychotherapist for 20 years, Melanie combines a wealth of effective and creative tools that empower her clients to transform their lives, their situations, and most importantly, their outcomes. When people are looking for an opportunity to create a 180 degree turn in their finances, beliefs, business and lives, they seek Melanie's acute wisdom and trusted advice. Melanie's coaching is a mix of practicality, mindset, strategy and marketing. If you have ever wanted to get out from under the limitations of your business and start living your passion and loving what you do, her coaching is a must!