Last year on December 21st, the Mayan calendar came to an end.  Despite all the doomsday predictions, civilization did not end and the human race has survived.  Instead of collapse, this last year has seen a new energy emerging and a higher state of consciousness struggling to be born.  The old paradigm of power and control with win/lose agendas is ending and a new paradigm of cooperation and negotiation with win/win outcomes is emerging.  The oppressive energy of "power over" is disintegrating and giving way to the joining energy of "power with".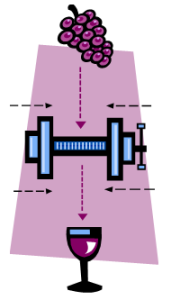 Transitions are challenging and expansion is often painful.  Just look at world events as proof . . .  The global economy is in crisis, governments are in mired in conflict, long standing institutions and businesses are coming apart at the seams and devastating natural disasters are becoming more frequent.  On an individual level, character is being tested by job loss, financial stress, serious illness, relationships that no longer work, communication breakdowns and loss of loved ones.
So, what does it all mean?  I wish I knew.  I'm still waiting for the letter from God explaining it all and giving clear direction on what to do next.  Until then, I am just following my internal guidance on the next best steps to take care of myself and serve others.  Some days it's easy and some days it's really not.
The last few years have been filled with powerful lessons in faith and surrender for me.  I have gotten a deep (much deeper than I ever thought I wanted) understanding about faith as an action word. . . . faith in the abundance of life, the goodness of people and the ever-present love that is surrounding all of us all the time.   This last year, I have been learning how to surrender to faith, let go of control and trust the process of life and the power of love.
Now, a new word is emerging . . . . Simplify.  Perhaps it's my strong will or maybe it's just my insanity, but I often seem to choose the hard, complicated way of doing things.  As a result, my life can easily get cluttered with tasks, objects and relationships that eat up time, take up space and suck up my energy.  I have recently become acutely aware that complicated is a choice.
So now it's time to simplify my life and my business.  For me that means giving away things, delegating tasks and ending relationships that no longer support me and add joy to my life.  It also means letting go of the "shoulds", the "have tos" and the expectations (from myself and others) that have consumed my time and energy and prevented me from enjoying the blessings already present in my life. 
The great thing about challenges and upheaval is that it allows you to quickly clarify who and what is really important.  You find strength you never realized you had and blessings in the most unlikely circumstances.  If you feel like you are in the great wine press of life, hang in there.  It won't always feel like this and you are being transformed in the process.  What seems like the end of the world is often the labor pains of something new emerging. 
I'd love to hear your thoughts on this article.  Please share them below.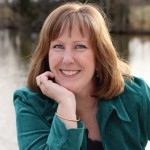 Melanie Yost LCSW is an Author, Speaker, and Business Mentor for motivated business owners ready to break through to the next level. She teaches them how to integrate their unique skills, natural abilities and lifestyle priorities into their business planning and marketing strategies so that they can make more money than they ever thought possible and have fun doing it.
A psychotherapist for 20 years, Melanie combines a wealth of effective and creative tools that empower her clients to transform their lives, their situations, and most importantly, their outcomes. When people are looking for an opportunity to create a 180 degree turn in their finances, beliefs, business and lives, they seek Melanie's acute wisdom and trusted advice. Melanie's coaching is a mix of practicality, mindset, strategy and marketing. If you have ever wanted to get out from under the limitations of your business and start living your passion and loving what you do, her coaching is a must!