One of the best pieces of advice I have received is from one of my crossfit coaches.  We were talking about a particularly awful workout that was scheduled that day and possible strategies to get through it when she said, "It's going to suck but you just have to push through the suck."  "Push through the suck" . . . those words really hit a chord with me.  They got me through that horrible workout and many more since.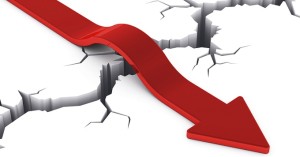 But those aren't just powerful words for the gym, they are powerful words for business and for life.  There are many tasks, situations, interactions and encounters we face on a regular basis that, quite frankly, suck.  Cutting payroll, handling conflict, addressing serious issues that affect your child, changing a habit, facing an illness, losing money, saying goodbye to a loved one . . . . and so much more can really, really suck.  But here's the thing . . . the only way to get to what you want is to push through the suck because what you want is on the other side of the suck.
It sounds crazy.  We are wired to avoid pain so when things start to suck, our first thought is to quit to avoid further pain.  When you give up, you rob yourself of so many good things.  Yes, you might (but not guaranteed) avoid pain, but you also avoid important lessons about who you are (and aren't), what you are capable of doing and just how strong you really are.  
Quitting reinforces the voices of fear that are keeping you stuck and powerless.  Those voices that constantly whisper that you are not good enough, strong enough or worthy enough and that you are too dumb, too irresponsible, too incompetent, too weak, too (insert disparaging adjective here) to have what you want.  When you give up and quit, you hand your power over to the internal and external voices of fear that surround you every day.
Every time you push through the suck, you keep moving forward toward what you want even when you think you can't possibly take one more step (literally and metaphorically), you claim more of your true power.  You start respecting yourself, trusting your own strength and loving yourself for who you are and who you are becoming.
Next time you find yourself in a situation that sucks, you have a choice.  You can quit or you can push through the suck.  What do you want to do?
I'd love to hear your thoughts on this article.  Please leave them below.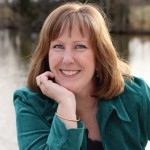 Melanie Yost LCSW is an Author, Speaker, and Business Mentor for motivated business owners ready to break through to the next level. She teaches them how to integrate their unique skills, natural abilities and lifestyle priorities into their business planning and marketing strategies so that they can make more money than they ever thought possible and have fun doing it.
A psychotherapist for 20 years, Melanie combines a wealth of effective and creative tools that empower her clients to transform their lives, their situations, and most importantly, their outcomes. When people are looking for an opportunity to create a 180 degree turn in their finances, beliefs, business and lives, they seek Melanie's acute wisdom and trusted advice. Melanie's coaching is a mix of practicality, mindset, strategy and marketing. If you have ever wanted to get out from under the limitations of your business and start living your passion and loving what you do, her coaching is a must!