Do you have a written business plan? If you are like many service professionals, you either have one you wrote when you started your business that is sitting on your shelf and hasn't been looked at in ages OR it is on your "I really need to get that done someday" list. What you may not realize is that not having a business plan that you refer to on a regular basis is holding you back from having the success you want and deserve in your business.
Building your business without a working written plan is like building a house without blueprints. If you want to build a sturdy house that will protect you from storms and last for generations, you wouldn't just buy some wood and starting hammering it together without an idea of what you are going to do next (at least I hope you wouldn't). You would be wasting a tremendous amount of time, energy and money. You have to have a plan for the finished product, know what supplies you need, organize the projects so that they build on each other, understand the specialized skills needed to complete each section so you can learn them or hire them out and create a time line to keep moving the progress forward.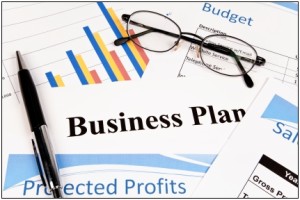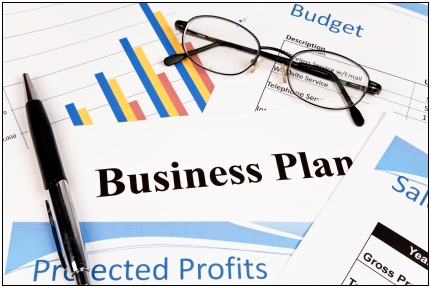 So it is with creating a business plan. Here are the basics for writing a successful plan for your business.
1. Create a big vision for your business. This first step is challenging for many people because it is often difficult to see beyond their current reality and immediate needs.  This is essential because it provides you with the mental picture of the "finished product" you are creating. This is where you get to use your imagination for the good of your business.  A great place to start is what Dan Sullivan calls the 10x goal.  If you were to increase your business by 10x, what would it look like?  Be as specific and detailed as possible.
2. Define your values. In order for your business to be successful, you want to make sure you are building it around your core values. What are your top 5 life values? If freedom one of your values, you don't want to create a business that has you stuck in the office working 80 hours a week.  Likewise if family is a top value, then you don't want to create a business that has you traveling away from your family 6 months out of the year.
3. Clarify your mission. What is your business here to do?  What is the purpose of your products and services and who are they designed to help?  How do you, your employees, your customers/clients and the community benefit from your business being in existence?
4. Create specific objectives. What are the things that need to be in place for you to reach your 10x vision?  How much profit?  How many clients?  How much revenue?  How many contracts? What type of income streams?
5. Develop effective strategies. Describe the strategies needed to reach each of your objectives. How are you going to obtain that many clients?  How will you generate that much revenue?  How will you be marketing?  How will you get that much exposure?
6. Define a clear action plan. What action steps do you need to take to implement the strategies?  What systems do you need to have in place?  What type of specialized knowledge/skills do you need?  Who will be supporting you and what will they be responsible for doing?
These six steps are the basis for a working business plan. Once you write it, keep it on your desk, on your desktop or posted on your wall so you can refer to it regularly. It will keep you on track and focused on where you are going and it will provide you with consistent material for your daily "to do" lists.
As you learn, grow, shift and expand, keep updating, revising and tweaking your business plan so it can continue to guide you and your business toward your 10x goal.  Before you know it, you can create the business you dreamed about.
I'd love to hear your thoughts on this article.  Please share your comments below.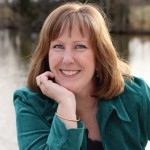 Melanie Yost LCSW is an Author, Speaker, and Business Mentor for motivated business owners ready to break through to the next level. She teaches them how to integrate their unique skills, natural abilities and lifestyle priorities into their business planning and marketing strategies so that they can make more money than they ever thought possible and have fun doing it.
A psychotherapist for 20 years, Melanie combines a wealth of effective and creative tools that empower her clients to transform their lives, their situations, and most importantly, their outcomes. When people are looking for an opportunity to create a 180 degree turn in their finances, beliefs, business and lives, they seek Melanie's acute wisdom and trusted advice. Melanie's coaching is a mix of practicality, mindset, strategy and marketing. If you have ever wanted to get out from under the limitations of your business and start living your passion and loving what you do, her coaching is a must!